Noncommunicable diseases are the leading cause of disability and death in the developed world. Neglected noncommunicable diseases or conditions cause many serious health problems that lead to death. These diseases include cancer, AIDS, tuberculosis, pneumonia, nonmelanoma skin cancer, non-fatal acquired immune deficiency syndrome, Lupus, SARS, acute respiratory distress syndrome, chronic obstructive pulmonary disease (CAD), non-tying amnesia, osteoporosis, Alzheimer's disease, Parkinson's disease, macular degeneration, hereditary retinopathy, age-related macular degeneration and spinal cord injury.
Diabetes is the leading noncommunicable diseases in the US. Diabetes kills an estimated 5 million people annually in the US, equal to the deaths of AIDS and cancer combined. Diabetes complications include obesity, heart disease, stroke and kidney disease. Heart disease, stroke and kidney disease directly result from noncommunicable diseases such as smoking and diabetes. Obesity, a primary symptom of diabetes, contributes to the largest number of deaths worldwide due to noncommunicable diseases.
There are many different types of noncommunicable diseases, including some that cannot be controlled by diet or medical treatment. These include Feline AIDS, Marburg's syndrome, and Leukemia. Feline AIDS is caused by a strain of retrovirus called a feline leukemia virus (FLV). Marburg's syndrome is caused by a virus called an enterovirus (EV) that causes a rare condition known as amyloidal arthritis in cats.
Some noncommunicable diseases have a genetic component, making them particularly difficult to control and prevent. These include HIV/AIDS and cancer. In addition to these genetic disorders, cardiovascular disease and other noncommunicable diseases that are caused by environmental factors have been linked to global health concerns.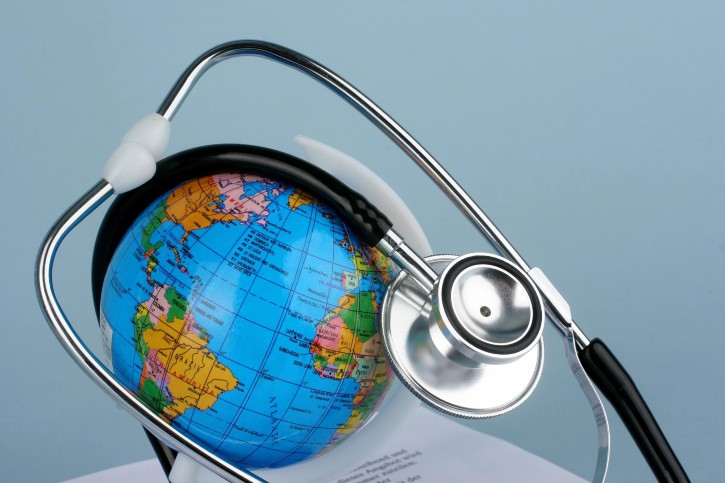 Prevention is the most efficient way to control and prevent noncommunicable diseases. Effective and efficient disease prevention strategies require consistent efforts at diagnosis, care, and treatment. The World Health Organization and the United Nations need to develop coordinated national action plans for controlling and preventing noncommunicable diseases. International coordination and partnership through the World Health Organization and the United Nations can further increase resources to fight noncommunicable diseases. Proven effective public health strategies should be implemented and improved upon in order to achieve greater global health and well-being.
The World Health Organization and the United Nations could also work in tandem with each other to offer better treatment for noncommunicable diseases and improve overall health. Both parties would benefit from increased knowledge and understanding regarding the causes, prevention and treatments of various noncommunicable diseases. It could also provide greater access to quality health services for those who cannot afford the cost of conventional medical treatment and who are severely affected by noncommunicable diseases. There is a dire need to implement preventative measures in every country. By making more people aware of their rights to avail of appropriate medical help, curative and preventive measures as well as the right to a healthy environment and food safety can be greatly promoted.